Flinders Residence
A study in modern country-style living, manifesting as an enclave of barn-like forms.
Gabled roofs and carved openings open out to the landscape from every angle, creating a continuous dialogue of sun and shadow.
The Flinders House internally is characterized by spatial drama expressed and framed through the curated interplay of texture, light and space.
Raked double height volumes and carefully crafted proportions throughout create a visceral experience, whilst maintaining a sense of engaging warmth and homeliness.
The design is premised on romantic elements of farm-style living, whilst being underpinned by pragmatic and highly resolved space.
The residence is zoned as three interconnected pavilions to allow light and air, framed views, and discrete spaces that operate independently and as a whole.
This home provides versatility as a functional farmhouse, a cosy family home, a place of work, a place for entertaining and a place for wellbeing and retreat.
Architecture: Abe McCarthy Architects
Interiors: Abe McCarthy Architects in collaboration with AV-ID
Landscape Design & Pool: Barber
Lighting Design: Adrian Pizzey
Main Contractor: GStruct Group
Sub-contractors: Fineform Joinery, Kilburn Joinery, Griepink & Ward, Prolite Electrical
Consultants: Don Moore & Associates; KWA Building Permits
Photography: Shannon McGrath
Download: Media Press Kit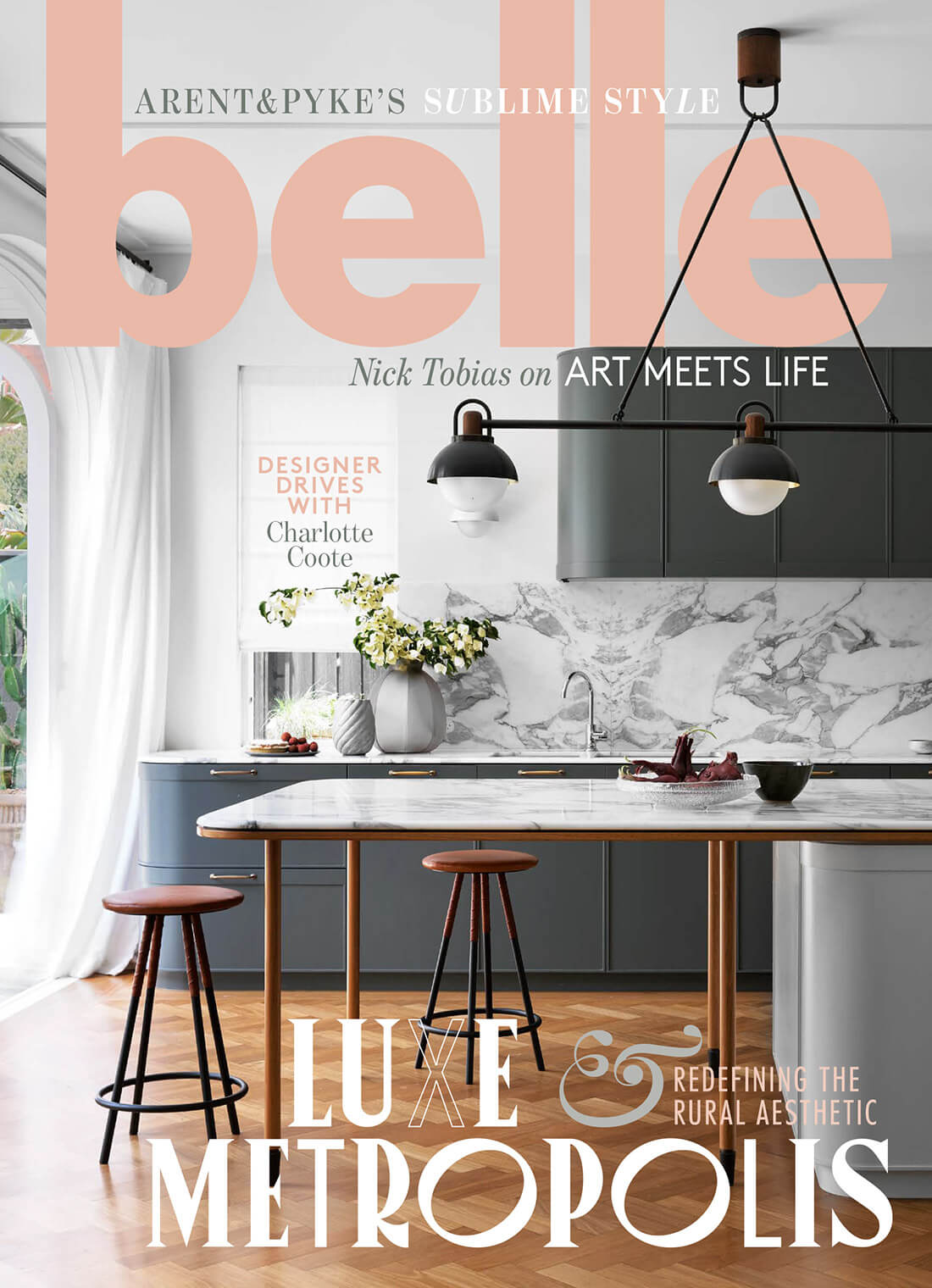 Belle June-July 2021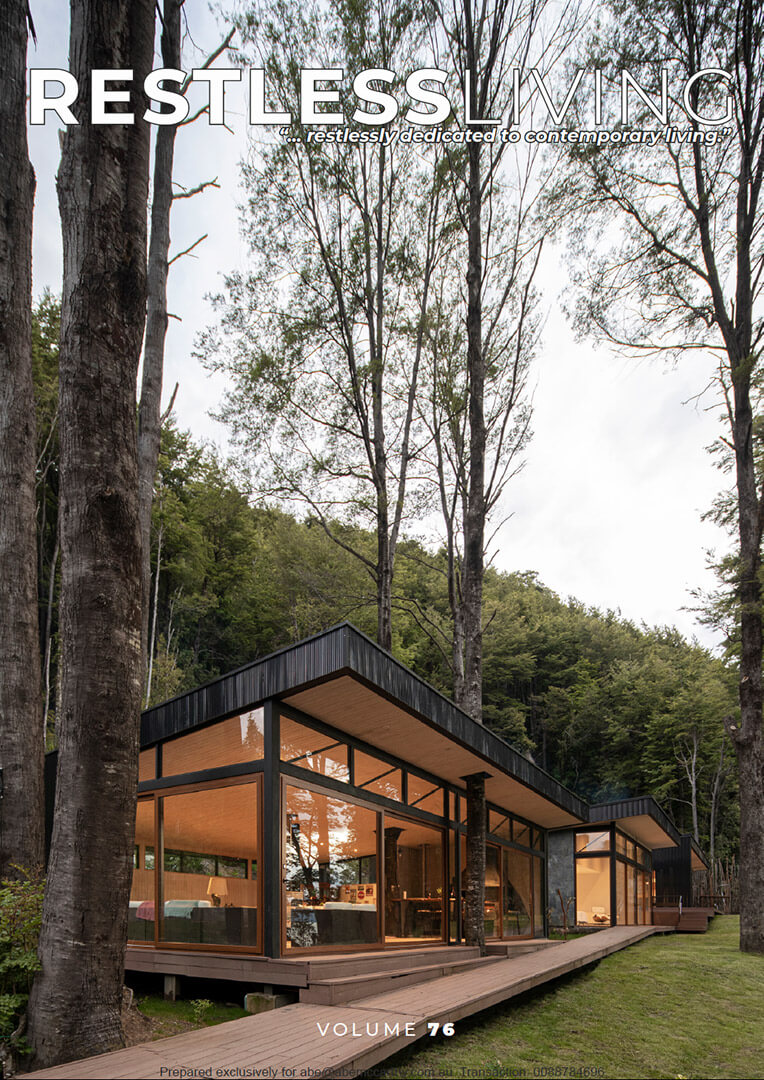 Restless Living Volume 76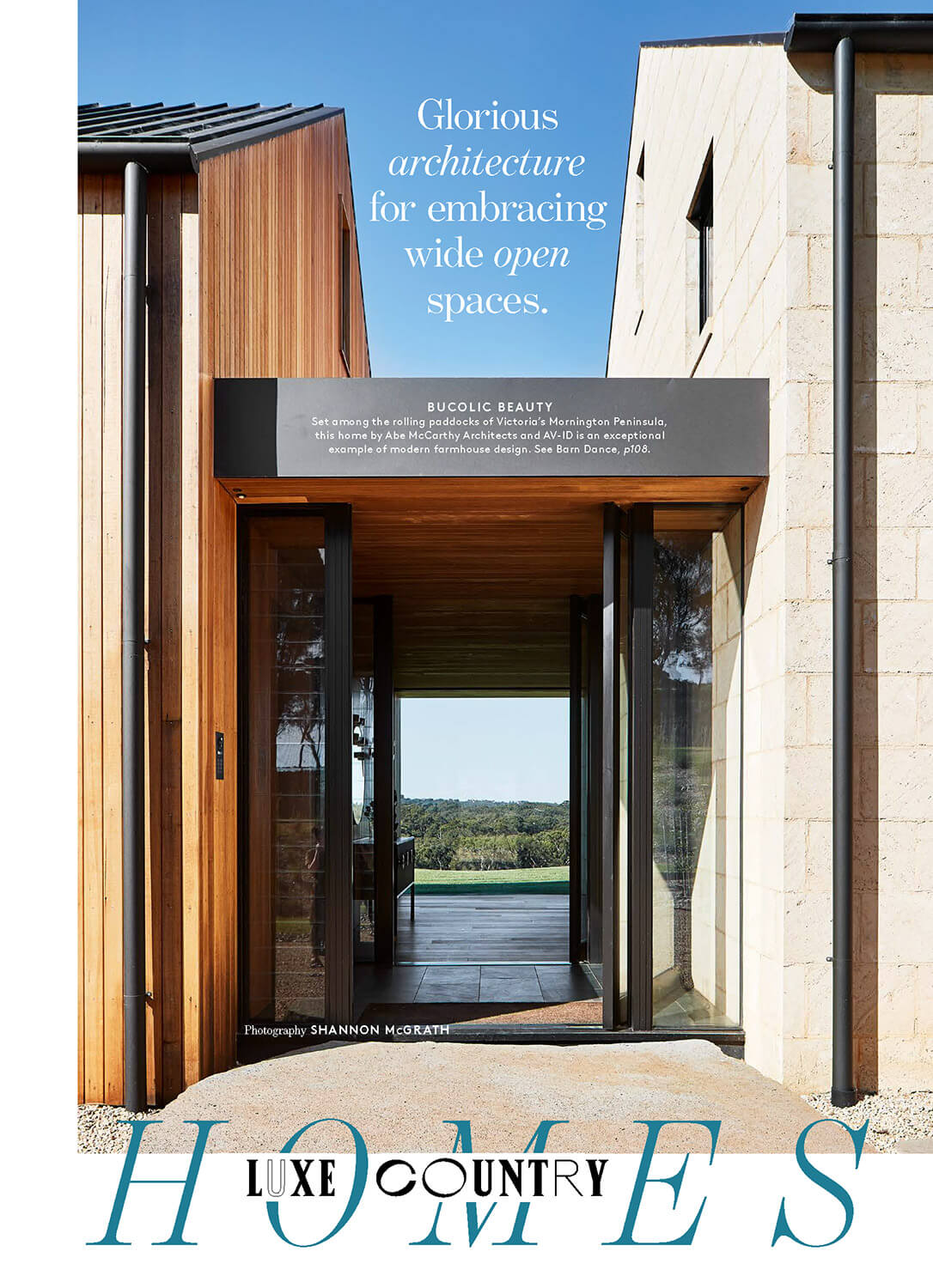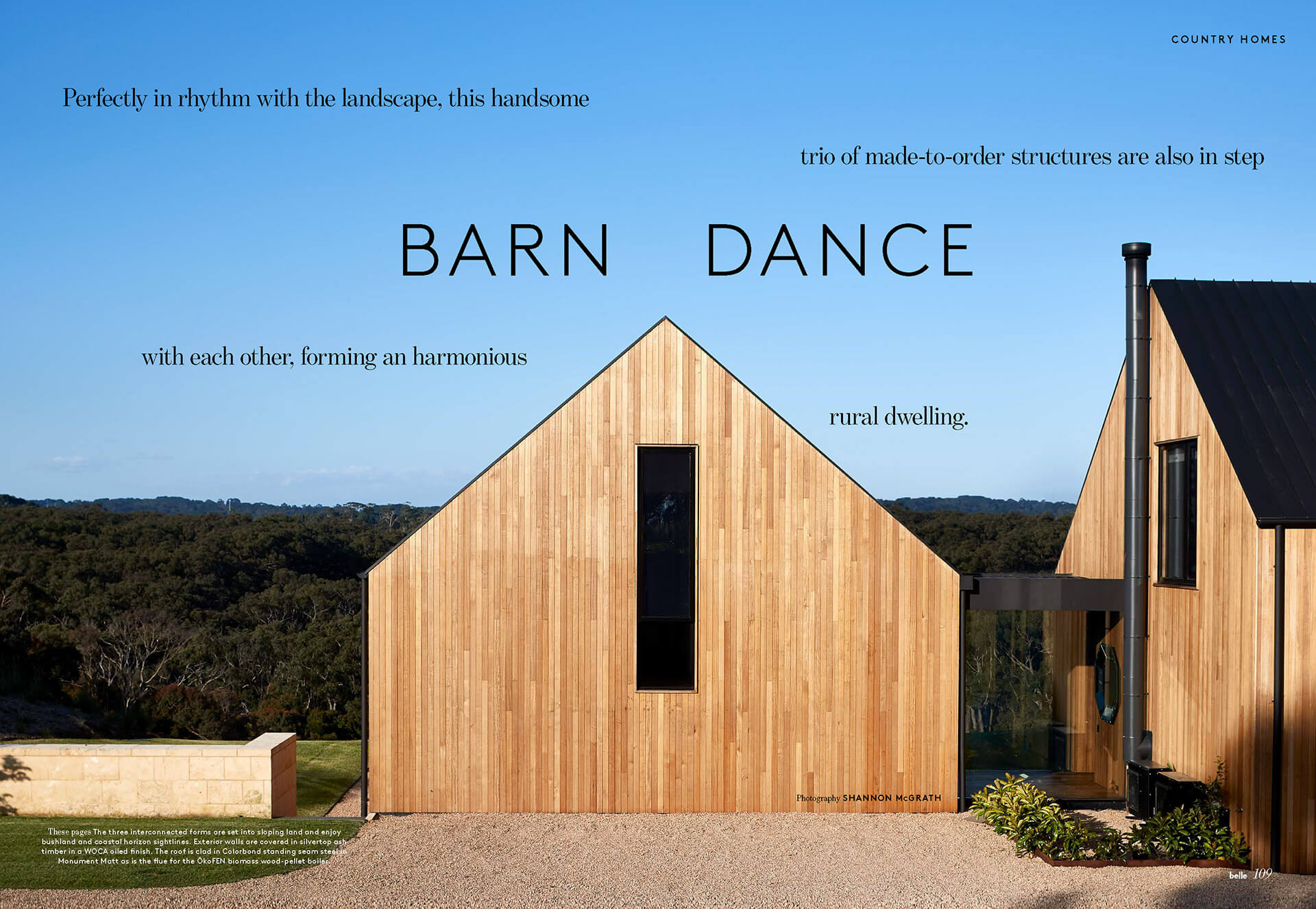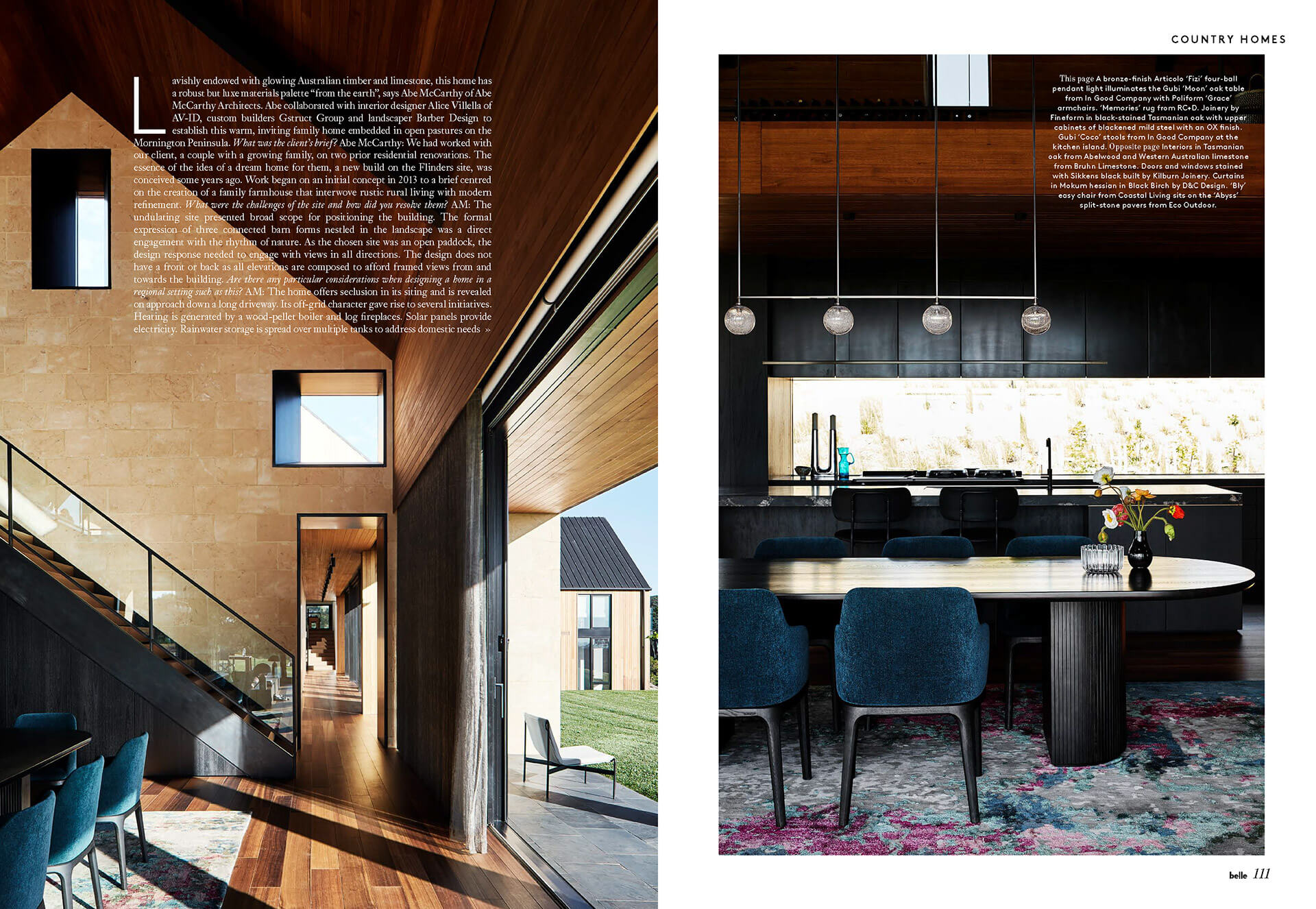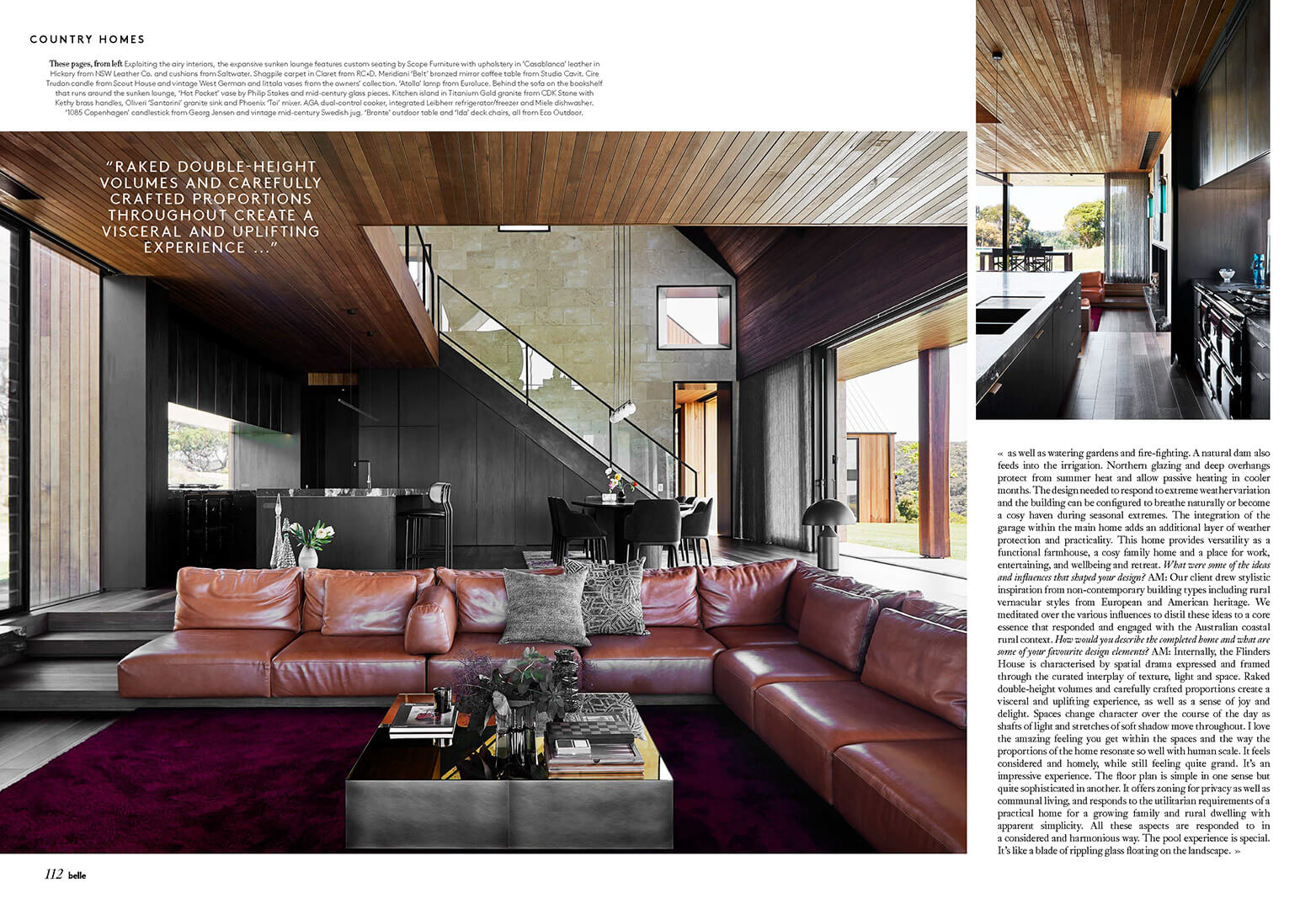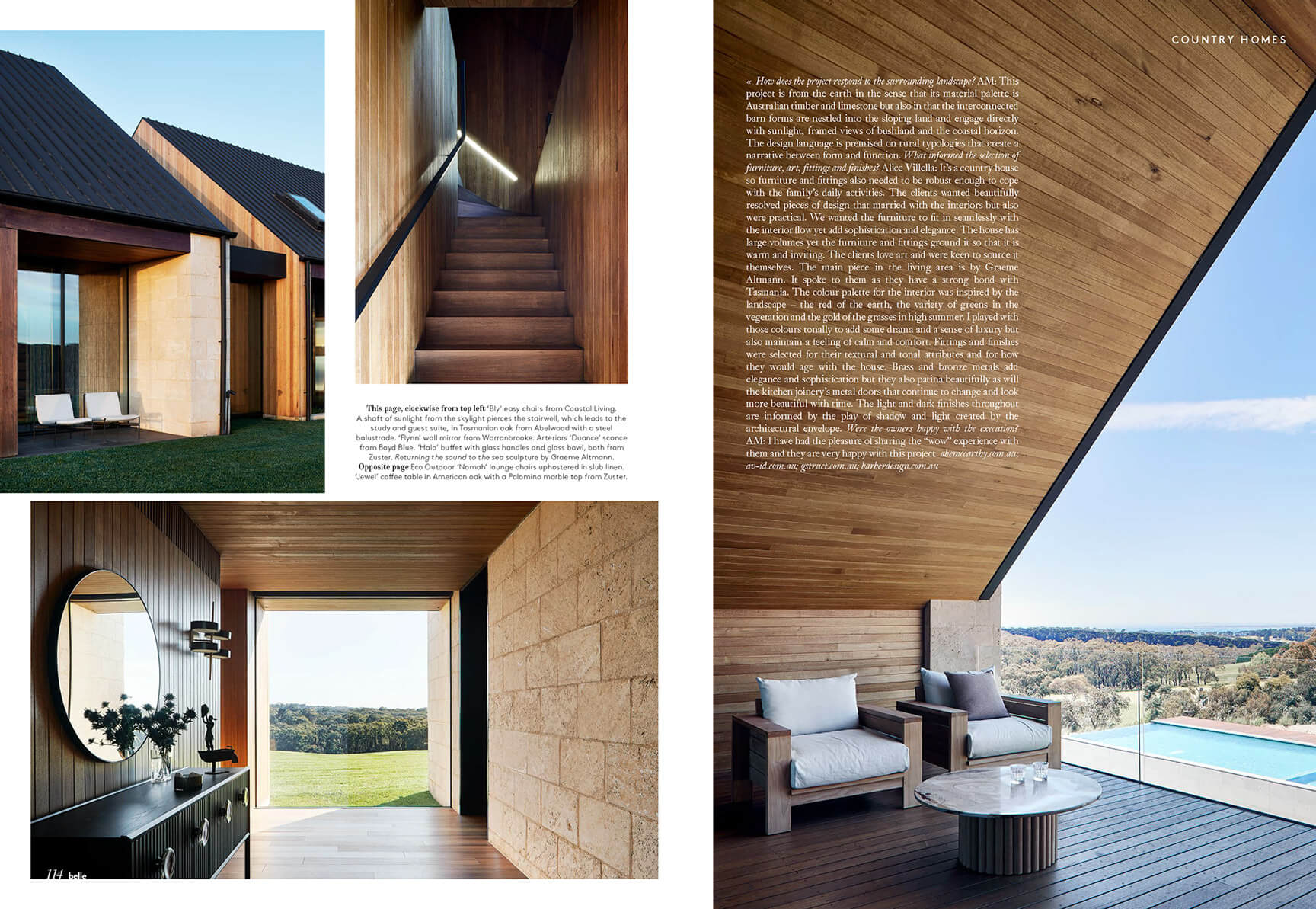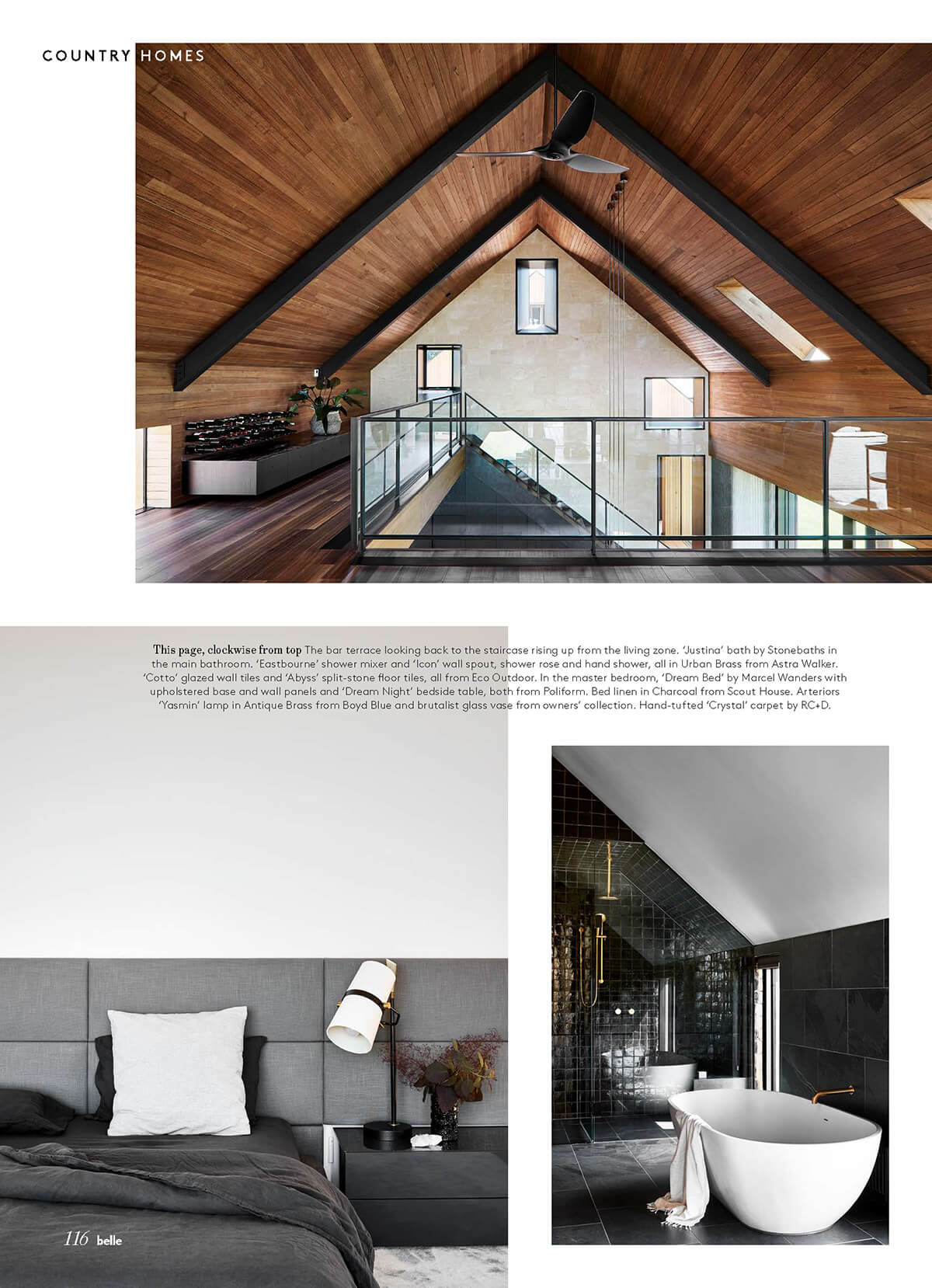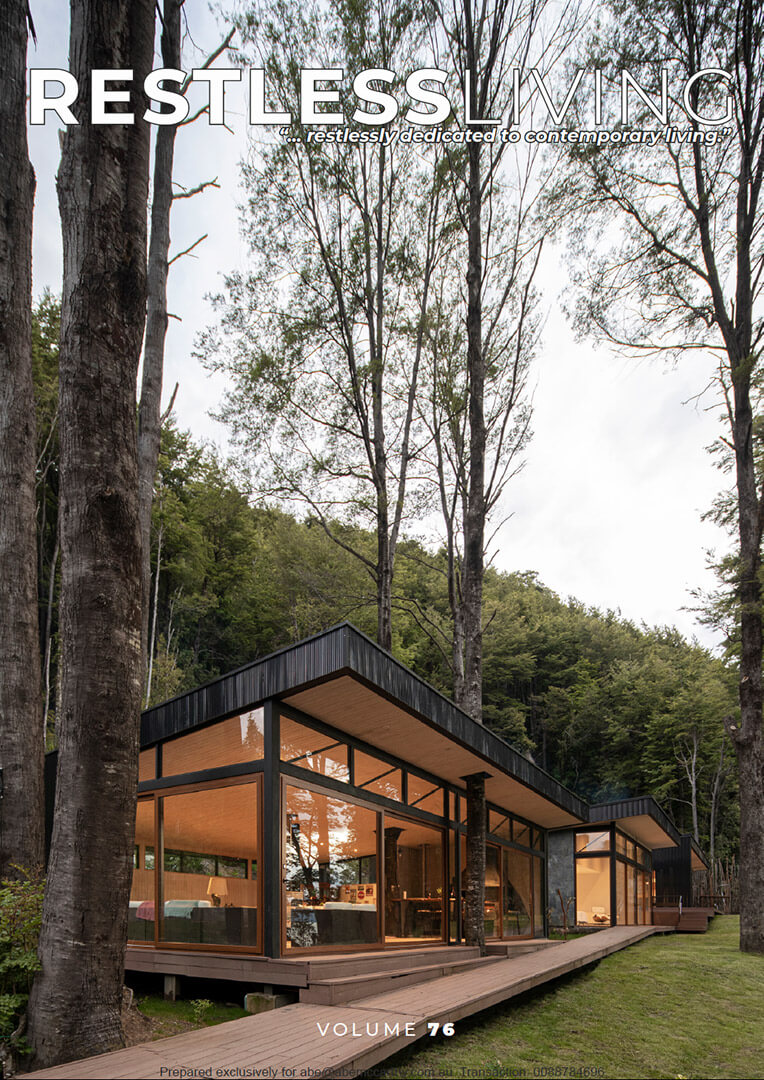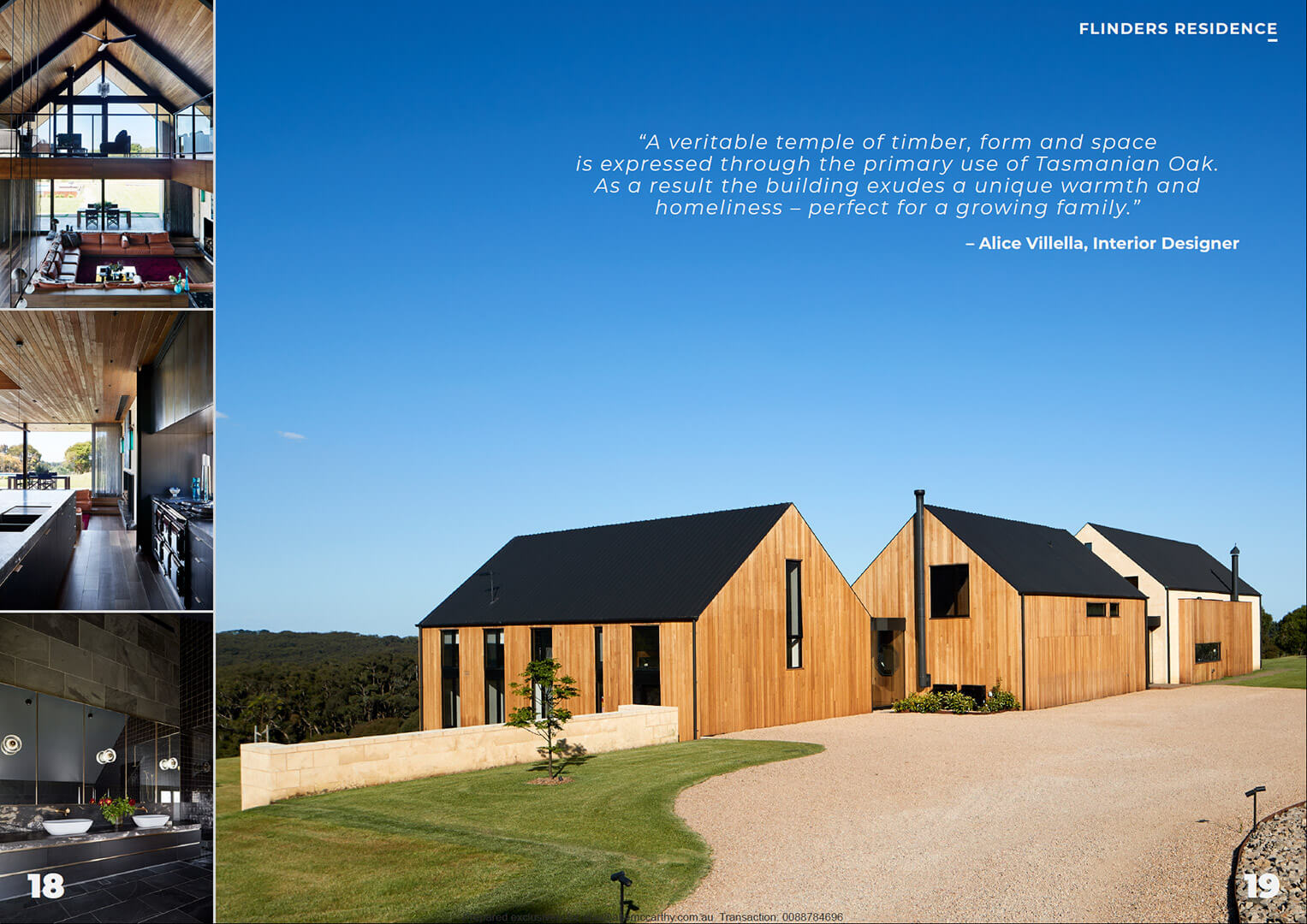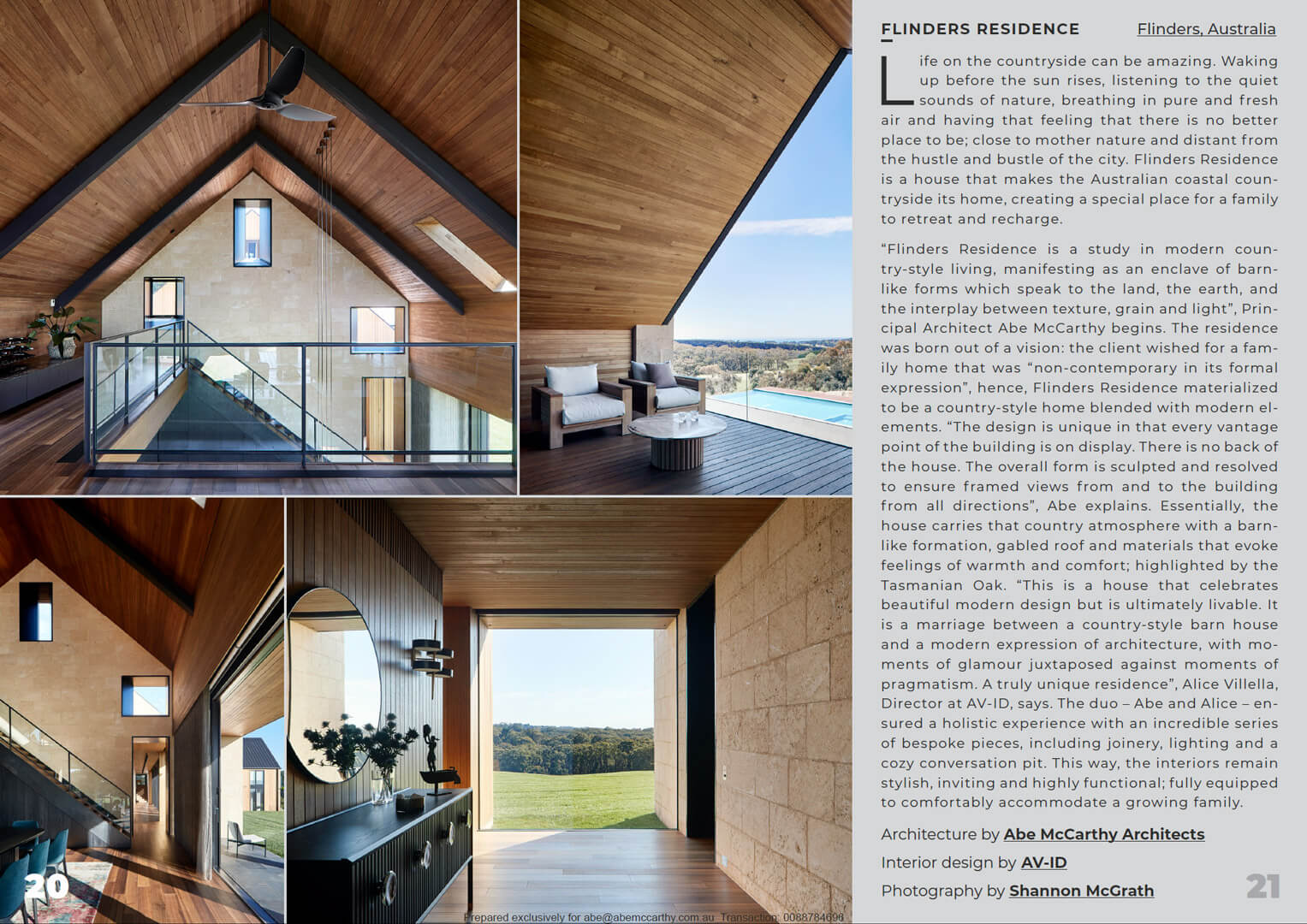 For Abe McCarthy Architects the pursuit and delivery of a bespoke high-end residential client-focused experiences are fundamental. We strive to imbue romance and delight within conceptual and site responsive architectural projects.
Our projects engage natural light and framed space to harness an essential and unique experience. Our process is premised on a collaborative and thoughtful platform which endeavours to exceed our client's expectations. Our concern and respect of the natural environment is represented through discrete and practical sustainable initiatives inherent to each and every project.
Crafted, contextual, considered.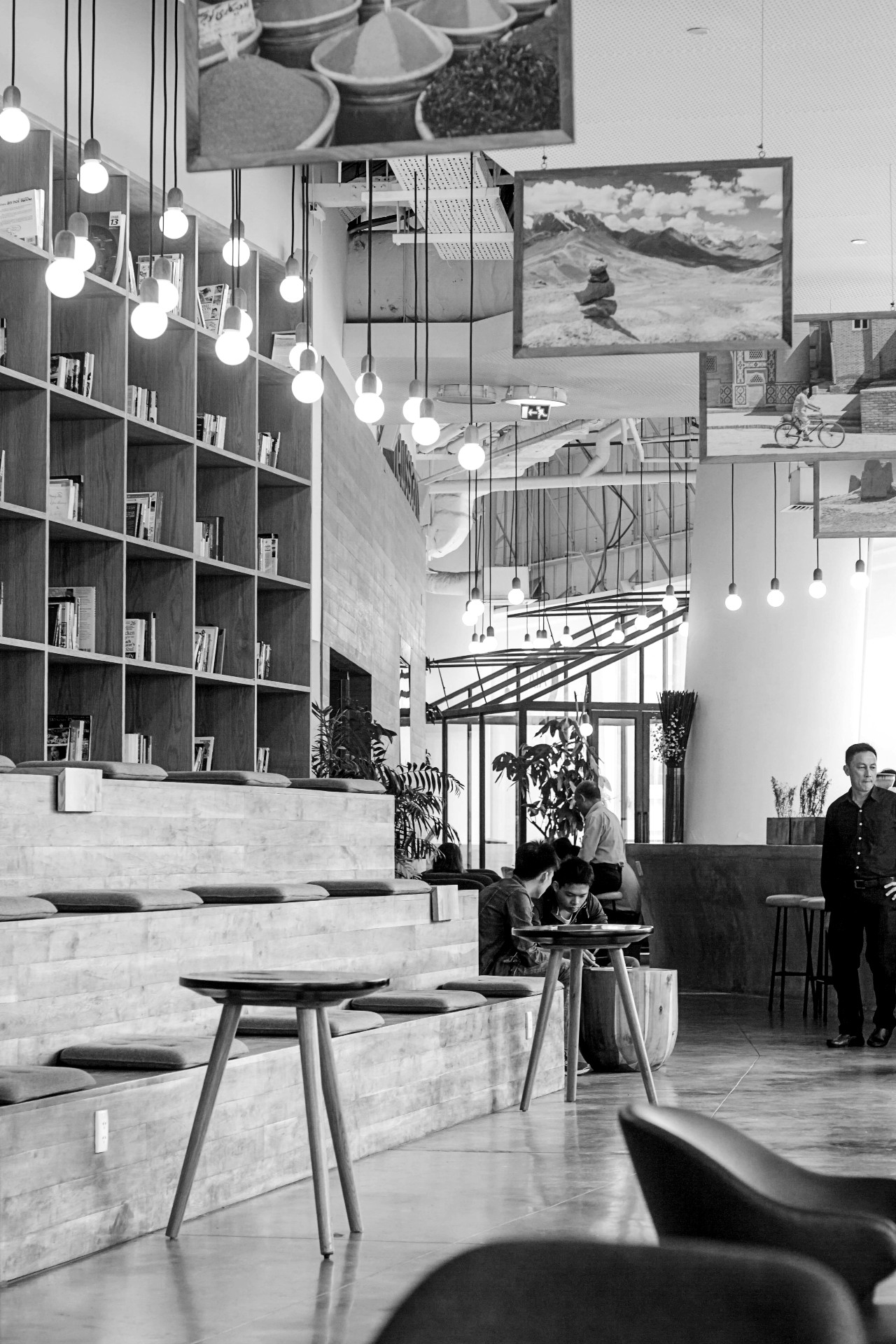 Abe McCarthy Architects is a boutique architectural practice established in Melbourne in 2013 by principal architect and director, Abe McCarthy, following extensive time working with established and prestigious firms in Australia and London.
The Office has embraced the remote work ethic and is now located in the leafy locale of Mount Clear, in Ballarat, Victoria.
The work of AMA is premised on:
Nurturing our Client relationships with an emphasis on understanding individual character, aspirations, and specific requirements.
Hands on collaborative engagement with our Clients throughout the design and building delivery stages.
The pursuit of craft and quality as expressed through design and the built environment.
The delivery of discrete and integrated sustainable solutions within each design.
AMA offers core expertise and passion in bespoke residential design for new dwellings and alterations.
We have a broad base of established connections with high-end residential builders, artisan trades and commercial level consultants who all share the vision for excellence in design and construction.
Abe McCarthy Architects
If you have a project that you'd like to discuss we would love to chat.
Reach us by phone or email or complete the form below and we'll organise a free consultation.
+61 (0)437 366 611
info@abemccarthy.com.au
Office Location
20 Jones Ave,
Mount Clear, Ballarat 3350
ABN: 59 285 266 527
Architect's Registration Board of Victoria #16466